Disc Mount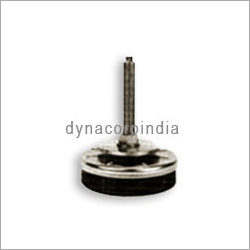 Disc Mount
Price And Quantity
Product Specifications
Product Description
Disc Mount
INTRODUCTION:

Anti Vibration Mount DISC MOUNT used for installation of Heavy Machines / Equipment. DISC MOUNT consist of oil and age resistant synthetic rubber and the compact mount gives the optimal absorption of vibration with Built in Leveling device.
SALIENT FEATURES OF DISC MOUNT

No Foundation or Grouting
Lower noise level
Precise Leveling
Free from external shock loads and vibrations
Mobility of machinery lay-out
Easy Installation
Immediate commissioning
*There is a built-in device for leveling .Please note that you can increase height of DISC MOUNT upto 12mm from the Ground level for Leveling of your machine.
WORKING OF DISC MOUNT :
Lift the machine from the floor and install on DISC MOUNT, Screw down the bolts into their respective guides . By tightening bolt Leveling guide will rise from ground level along with machine.Thus you Level the machine. After leveling the machine, start the machine. Machine will generate shock / vibrations, this vibration will pass to the rubber of DISC MOUNT, and rubber will absorbs shock / vibration without transmitting them to the floor.

THEREBY IMPROVING THE EFFICIENCY OF MACHINE APPRECIABLY.
APPLICATION OF DISC MOUNT
High frequency Generators
Power Presses
Notching Machines
Lathes
CNC Machines
Wire Cutting Machines
Plastic Processing Machineries
Pharmaceutical Machines etc.
SPECIFICATION :-
DISC MOUNT (Model)

DM-200

Diameter ( D)

200mm

Height including guide (H)

65mm

Adjustable Level

65-77mm

Loading/ Mount

Machine Tools (per piece)

1500 kgs.

Adjustable Screw (T)

M16 / M20 / M24

Length of the Bolt (A)

150mm